Equity Management Made for Startup Business
Discover accessible, affordable and reliable capitalization table management platform perfect for pre-seed to seed funded SME's.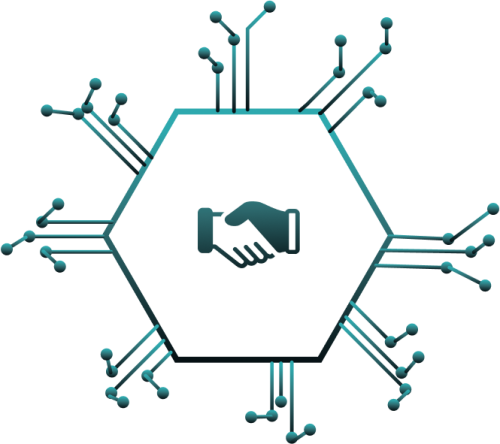 We are a financial services technology company based in Vancouver, Canada.
By the use blockchain to simplify handling of securities on its capital markets platform. This makes document exchange in both public and private securities automated, and faster transaction processing is made possible through our blockchain platform.

Our technology has the potential to revolutionize the way securities are traded and managed, and it is well-positioned to become a major player in the fintech space.
The Ideal Platform for SMBs
We are a Software as a Service (SaaS) platform that aims to provide a comprehensive capitalization table and equity management platform for startup businesses. Particularly, we are the perfect software for those who are: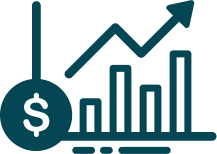 Raising capital or
borrowing funds
Upfront and Clear Pricing
We aim to become a cap table management platform that caters to the needs of small and medium-sized startup businesses who just started raising capital or funds.
With these objectives in mind the FinhavenTM Team made sure to provide a platform that encapsulates all the needed features in cap table and equity management while also ensuring that the pricing falls within a startup business' budget.
Upon signing up, users may choose between two options:

Free
A free version is recommended for SMBs who would like to try out the platform first.

For Business
A paid version will give you more freedom in creating capitalization tables.
This ebook is an absolute game-changer! As a startup founder, I've been navigating the bumpy road from pre-seed to seed funding, and this book has been my guiding light.


The tips it provides are not just reliable – they're gold. Each step is like a well-laid path, with clear and applicable actions that make sense in the real world. And the practical examples? 
They're like having a mentor by your side, showing you exactly how to put the strategies into action. If you're serious about securing funding for your startup, this ebook is a must-have. It's like having a roadmap to success right at your fingertips!
Navigating the early stages of funding was a daunting task, but this book made it feel like a breeze. The tips provided are not just theoretical jargon – they're practical gems that I could apply directly to my startup journey. The detailed insights and step-by-step guidance helped me tackle each stage of funding with confidence. I felt like I had a mentor holding my hand throughout the process. From crafting a compelling pitch to understanding term sheets, this ebook covered it all. If you're a startup founder looking to secure funding, this ebook is your secret weapon. It's like having a seasoned investor whispering their best-kept secrets in your ear.
AI thought I had a good grasp on funding strategies until I read this ebook – boy, was I wrong! The insights it revealed were like a whole new world of knowledge opening up to me. The book highlighted key points that I never even realized were crucial in the funding process. It's like it peeled back the layers of complexity and showed me a clear path forward. The meticulous research behind each chapter is evident, and the way it's presented makes it easy to understand even for someone new to the startup world. This ebook is a treasure trove of actionable advice that's backed by solid facts. This ebook is your ultimate companion.
Got any Questions? Let's Talk!
Yes, you definitely can! 
A paid version is available for only USD 12 per month.
In doing so, you do not need to create an entirely new account.
Yes! In order to make the platform more accessible for all SMBs,
our free version does not expire.
This means that if you are a startup business looking into cap table management, you can enjoy our platform for as long as you like. 
Unfortunately, our free version does not entail inviting other members to manage your cap table.
However, such a feature is available in the paid version for only 12 USD a month. 
We're always looking for experienced partners with strong business acumen and serious intentions to help us develop the Finhaven ecosystem. The Finhaven™ Investment Platform is a DLT-based capital market technology infrastructure for all market participants. Our technology can be applied to private and public exchanges and FX markets.