At Finhaven™, we are committed to valuing diversity and seek to provide all staff with the opportunity for employment, career and personal development based on ability, qualifications and job suitability. We believe that people from different backgrounds can bring fresh ideas, creative thinking and a new approach to the way we work.
DH serves to execute on Finhaven's bold vision of transforming capital markets to make them work better for investors, issuers and regulators alike. Mr. Kim is a member of the BC Securities Commission Fintech Advisory Forum and has advocated innovation in capital markets at international economic conferences and summits around the world including, New York, London, Seoul, Tel Aviv and Zurich. He obtained his master's degree in International Finance and Business from Columbia University and has lectured at Columbia University, New York and Korea University, Seoul.
Lance is the CEO at Lanebury Growth Capital. He has been an early-stage investor in many successful technology start-ups and is well known in the Vancouver Angel finance community. Mr. Tracey was co-founder Sutton Group Realty Services, Peer1 Network, Internet Direct, and several other early-stage technologies.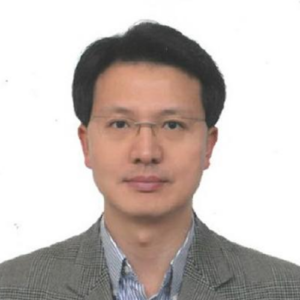 JINHWAN BAE, DIRECTOR, FINHAVEN CAPITAL INC
Jinhwan is a pioneer and market leader in Venture Capital and private equity in South Korea. He is currently the CEO of Medici Investments based in Seoul, Korea. Medici is a leading VC & Private Equity firm in South Korea. Prior to founding Medici Investments, Mr. Bae was a listing committee member of the Korea Stock Exchange. He was the Managing Director of KTB Private Equity.
Jon is a Vancouver, British Columbia based lawyer and educator. He has over 35 years' experience as a lawyer, strategic advisor and educator. Jon brings a wealth of experience, having held leadership positions including Senior Vice President of the CTV Television Network, EVP Business & General Counsel of the Vancouver Canucks and GM Place, Chair of Ronald McDonald House British Columbia, Director of the eatART Foundation, Director of City Opera Vancouver, and Director of the Vancouver Board of Trade.
He is a Professor of Professional Practice at Simon Fraser University, a faculty member of the Centre for Digital Media, and an Adjunct Professor at Allard School of Law, University of British Columbia. His research interests include the relationship between concepts of justice and evolving technologies.
Management and Leadership Team
Jason has been developing software and helping companies grow for over 25 years. He was a key member of the development team at abebooks.com, a global online book publisher. He also helped shepherd Pacific Blue Cross (PBC) through an enterprise-wide modernization project. Mr. Burrows has assisted companies obtain approval in strict regulatory jurisdictions – such as Class II Gaming in the United States – and maintain ongoing compliance. His applied experience includes hands-on development, architecture, data compliance and security (as CISO at PBC), and more. Prior to Finhaven he was CTO and co-founder of Pounse Web Solutions.
Daniel is a management professional with over 16 years of experience in office management, business administration, and corporate management. After obtaining a degree in Law from Dankook University, Mr. Kang served for three years in the Korean Military as an Officer and then continued to pursue corporate business in a management role for the Dongwon Corporation before becoming Head of Business Management for SCI Information Service Inc.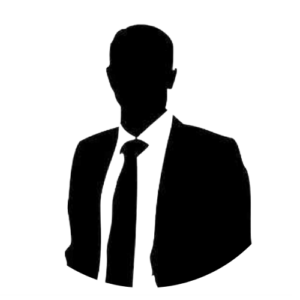 Taikyoung is the founder and CEO of Korea Standard Appraisal Company. Mr. Jeong is a real estate expert in investments, developments and appraisals. He has developed over 1,000 units of condominiums and used to be a managing partner of Kyungil Appraisal Co.
Lars is a venture capitalist. He is an ex-Managing Director of InMotion Ventures and Jaguar Land Rover's Venture Studio. He has 20+ years of corporate executive experience. He is a former director of the Ethereum Foundation and previously held the position of Head of Bespoke at Rolls-Royce Motor Cars. He has a known track record of helping to align business functions with technology through product and business process development and is also a successful angel investor with entrepreneurial leadership in technology for startups. 
Jane (she/her) is currently Vice President of Students and Community Development at Vancouver Community College. From 2013 to 2017, Jane represented the electoral constituency of Burnaby-Lougheed in the 40th Parliament of British Columbia as MLA, becoming the first Canadian of Korean descent in Canada to be elected to a Provincial Legislative Assembly. She served a number of roles in Opposition, as Deputy Spokesperson for Tourism, Arts & Culture, Immigration, Intergovernmental Relations, Trade and Multiculturalism, and as Spokesperson for Small Business.
Jane was named one of Canada's Top 25 Immigrants in 2019 by the Canadian Immigrant Magazine and Royal Bank of Canada's national people's choice award, and also received the B.C. Achievement Community Award in 2021 from the Offices of the Premier and Lieutenant Governor of B.C.
Jane holds a medical doctorate (MD), a Master of Education (MEd), and is presently pursuing her PhD in Leadership & Higher Education.
Martin is an entrepreneur and a lawyer by background. He is the founder and CEO of Recital Software. He was formerly General Manager of Coupa Contracts, after Coupa (COUP:NASDAQ) acquired Contractually, where he was the founder and CEO. Prior to that, he co-founded Navarik where he negotiated strategic customer deals with the world's largest energy companies. He started his career as a lawyer at DLA Piper. In addition to experience in raising financing for his businesses, he has also invested actively in companies in the non-reporting issuer market.
Our Story: Finhaven™ provides a seamlessly integrated investor/customer experience using its proprietary blockchain platform
"At Finhaven we see things differently – both from traditional finance players and decentralized finance people. That is, we work with regulators to innovate gradually to reach our full vision. We have done this since 2017 successfully and will keep it up". – DH Kim, CEO of Finhaven
Founded in 2017, Finhaven is led by an experienced management team with strong track records across traditional capital markets and high tech, and in scaling companies to successful exits. Its subsidiary, Finhaven™ Capital Inc., operates Finhaven™ Private Markets, a registered exempt market dealer and authorized marketplace and clearing agency¹ for security tokens, the first of its kind in Canada.